Be creative while building your personal brand!
Be creative while building your personal brand! Make your content catchy and appealing. Raise curiosity about your message. Then, make it enjoyable with a professional photo shoot, video or audio.
Once you understand what to say and who are you talking to, make your message attractive.
When your audience stops scrolling because your image or headline is captivating enough to grab attention, it's your first win.
Professional journalists make headlines a key to attention. Then they pack the first paragraph with the essential information that continues to attract the reader. Then build the rest of the article to allow people to explore the subject deeper.
In professional marketing, the rules are approximately the same. You get your chance to sell once you can catch your customer's attention.
Your audience needs from seven to twenty interactions before deciding that your brand is trustworthy and can buy from you. At least, that is what statistics say. Yet, the key is not the number of connections but the meaning behind each exchange.
Many marketers recommend "disruptive marketing" techniques as the only way to get sales. However, disruption is closely related to fear or stress. In addition, these techniques are not necessarily build trust even if they bring a lot of attention to your brand.
The key to a successful brand connection is trust. So how creativity can build trust?
If your creative message looks and sounds professional, your viewers may associate your brand with quality. Subconsciously they will put your brand in the segment "other quality products in my life". Quality is a definition or a range of characteristics your customers already have in their minds. These characteristics might be very individual. In some cases, Burberry, Apple, and Tesla mean quality. For others, it will be individually tailored outfits, Bentley and a custom-made workstation instead of a laptop. And in some situations, just well-built high-level brands will represent quality. As your brand gets into the segment "quality" in your customer's mind, it allows having higher prices and minimal resistance to sale. That means comfort for your sales team.
For example, I love to use a luxury-friendly approach for my programs. This approach was inspired by fashion brands. I'm enhancing it with more artistic and profound concepts. It attracts intelligent, creative and purpose-driven entrepreneurs who want to create authentic brands.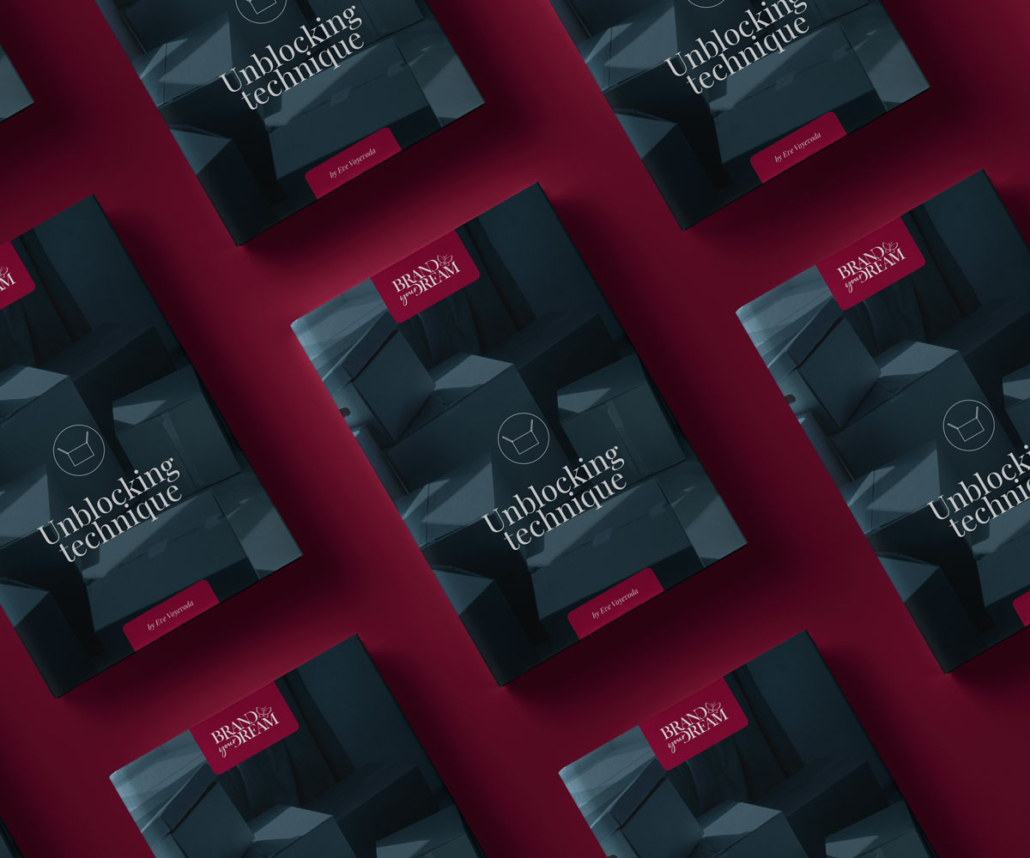 Creativity also means thinking outside of the box.
That means innovative solutions, extra care about your customers, new tech, and new ideas. This approach works very well for the early-adopters market. Innovative and exquisite products dictate the need and set up the trend. However, it often means an expensive method, and it's not suitable for everyone. The excellent news, creativity doesn't mean luxury; you can be effectively creative in a mass market too!
Here is an example of the brand we build for young professionals and students. Our approach was creative, tech-inspired and innovative.
We were talking about attention. Creativity allows you to think differently and overcome your competition.
For the mass market or a medium price segment, it's even more critical. In my experience, the mass market often requires a "less is more" approach. This way, creativity dictates more straightforward, more effective and more business convenient ideas. This helps to save thousands of dollars for business yet attract clients.
Here is an example of the cardboard branded package; we created it for the delivery restaurant. It minimised the cost of production and made the brand stand out in the market.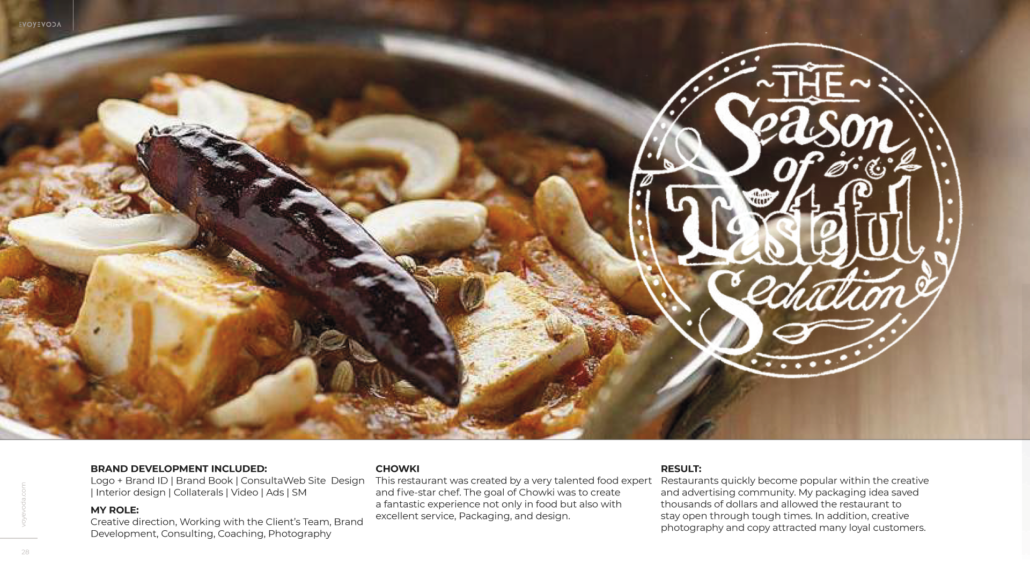 Your creativity will filter your audience. It will attract the right people and repel the wrong people from your brand and your content. What does it mean for your business? Your personal and business brand will attract more buyers. You will hear YES more often on the discovery calls. More people will purchase without hesitation.
Creativity is not manipulative marketing that forces people to buy things and services they don't need. Instead, creativity allows you to be innovative and change the world. When you listen to what people need, know their pain, and create an innovative solution for their needs, it gives you and your business better results.
And if you like to build a personal or business brand that works, let me know. Check other brands in my portfolio. Let's have a discovery call. Send me a message on LinkedIn to set up the call. Let's find out how I can help you Brand Your Dream.
15 Powerful steps to start your personal brand mastery
1. Define why you need a personal brand!
2. To build your Personal Brand, you need to know your values!
3. When you build your personal brand, decide what you want to be known for?
4. Find your story. Build your personal brand with storytelling.
5. To build your personal brand, you need to define your purpose.
6. To build your personal brand you need to know your WHY!
7. To build your personal brand, you need a vision!
8. Build your personal brand and become memorable with a consistent message.
9. To build an authentic personal brand, you must be honest.
https://voyevoda.com/wp-content/uploads/2022/07/personal-branding-mastery-eve-voyevoda-000015.jpg
1500
1500
brandyourdream
http://voyevoda.com/wp-content/uploads/2021/03/logo-eve-voyevoda-300x124.png
brandyourdream
2022-07-14 18:42:52
2022-12-21 22:22:21
Be creative while building your personal brand!